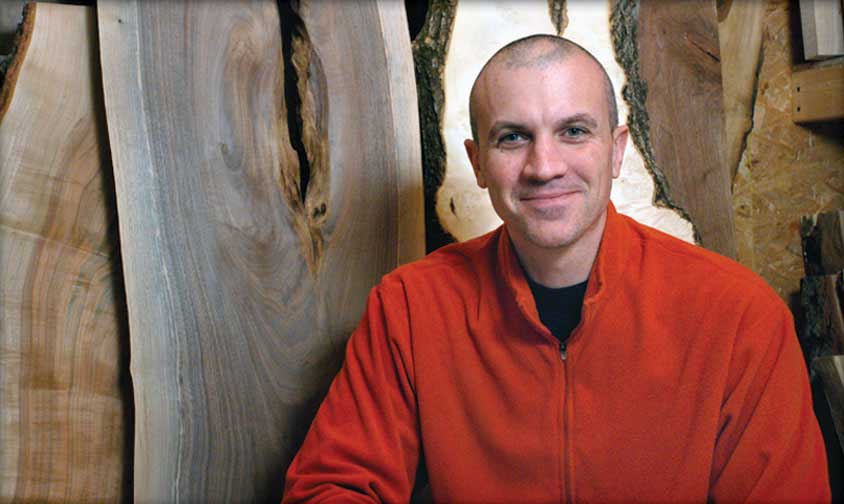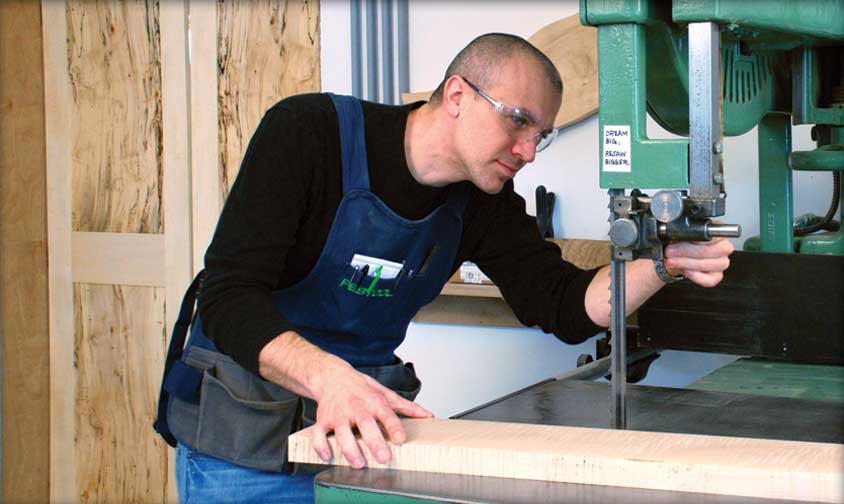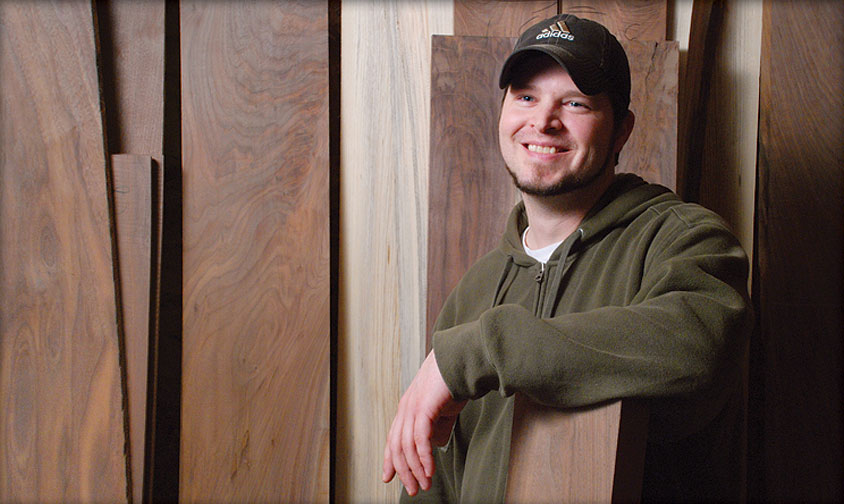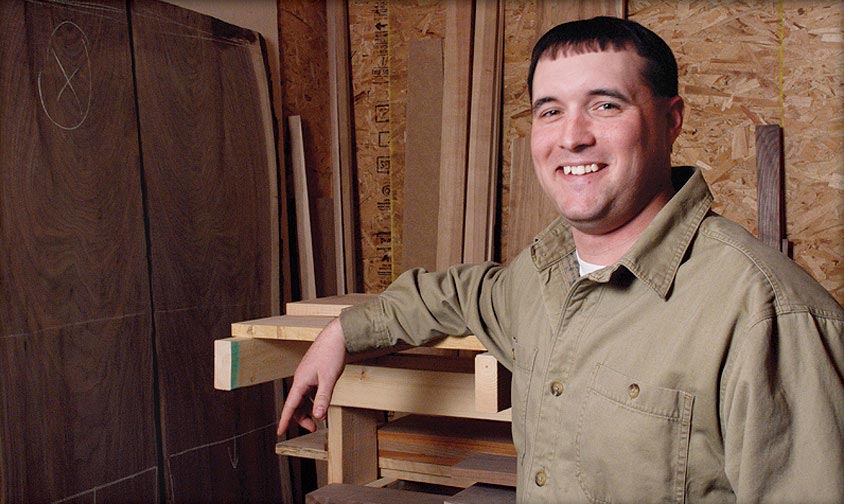 Founder
Ryan Bess
I am a husband, father, engineer, and woodworker.
Woodworking can be a slippery slope. What was once a part-time hobby, has become a relentless pursuit of learning. I have consumed books and read hundreds of articles on the internet, but my training comes mainly from time in the shop. I have no formal education in art or design, I work exclusively by feel and intuition. I take inspiration from the great works of George Nakashima, James Krenov, and Art Carpenter.
Some believe that woodworkers fall into one of two categories: "Neanderthals" – those who use hand tools only and "Normites" – those who use only power tools (named after Norm Abrams).
Consider me a hybrid.
I believe there is a proper tool for every project – whether it plugs in the wall, or is powered by muscle. Most of my furniture is built with a combination of both types of tools.
The most influential person in my life was my grandfather. He didn't know how to work with wood, but he was an expert at working with people. He taught me how to gain the trust of strangers, and to form lasting relationships. An integral part of my process is to work closely with customers to create a mutually satisfying product. Thanks in part to the wisdom passed from my grandfather, many of my customers have become good friends.
I am further blessed in life to have a beautiful and understanding wife. Though she is infinitely patient with me, her greatest gift to me has been delivering a son. The day he was born, my life was forever changed. Perhaps someday he will appear on the "Apprentice" page.
Michael, Pati, Patrick, and Julie, thanks for the knowledge, influence, inspiration, and gifts to make this dream become a reality.
Tobian Lutz
I have always been interested in woodworking. Creating things with my hands is an immensely satisfying process.
A year ago, I was given the opportunity to work with Ryan in his shop. In that time, I have learned a considerable amount in regard to working with solid wood and applying hand finishes.
As my skills improve, I hope to be able to share projects of my own here on the site.
Many thanks to my wonderful wife and three children.
Scott Vesely
My first experience with woodworking came while attending high school and college. I worked at a local shop and learned the basics of cabinet making.
In 2009, Ryan asked me to help him in his shop. I have enjoyed learning how to deal with wood movement, using unique tools, and applying hand finishes.
On occasion I am able to work on my own projects, some of which will be showcased here.